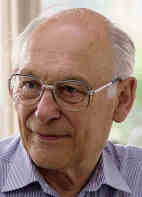 Über mich
Retired, taught inorganic chemistry in University of Twente, 1964-1992. Started photography with LeicaIIIf as a student in 1948, later Leica M2, Olympus OM2N, Minolta 803si and now digital photography.

Meine Ausrüstung
Konica-Minolta Dynax 7d with various objectives: Tamron 28-200mm zoom, Sony 70-300mm zoom, Sigma 105mm f/2.8 macro, Minolta 24-85mm zoom, Minolta 50mm f/1.7.
Velbon tripod (heavy!), Rowi tripod ((too) light).